Amir Ghorbani, JD is a civil litigation lawyer and business lawyer based in North Vancouver, British Columbia. In addition to civil litigation and family law, he helps Pax Law's clients with their business law needs.
As a civil litigation lawyer, Amir is trusted by our clients to handle their conflicts with neighbors, professionals, business partners, and family members. Amir's focus in every file is advancing the case in the fastest, most effective manner without causing additional costs to his clients. He utilizes all tools available to him to resolve disputes in a speedy, inexpensive, and efficient manner.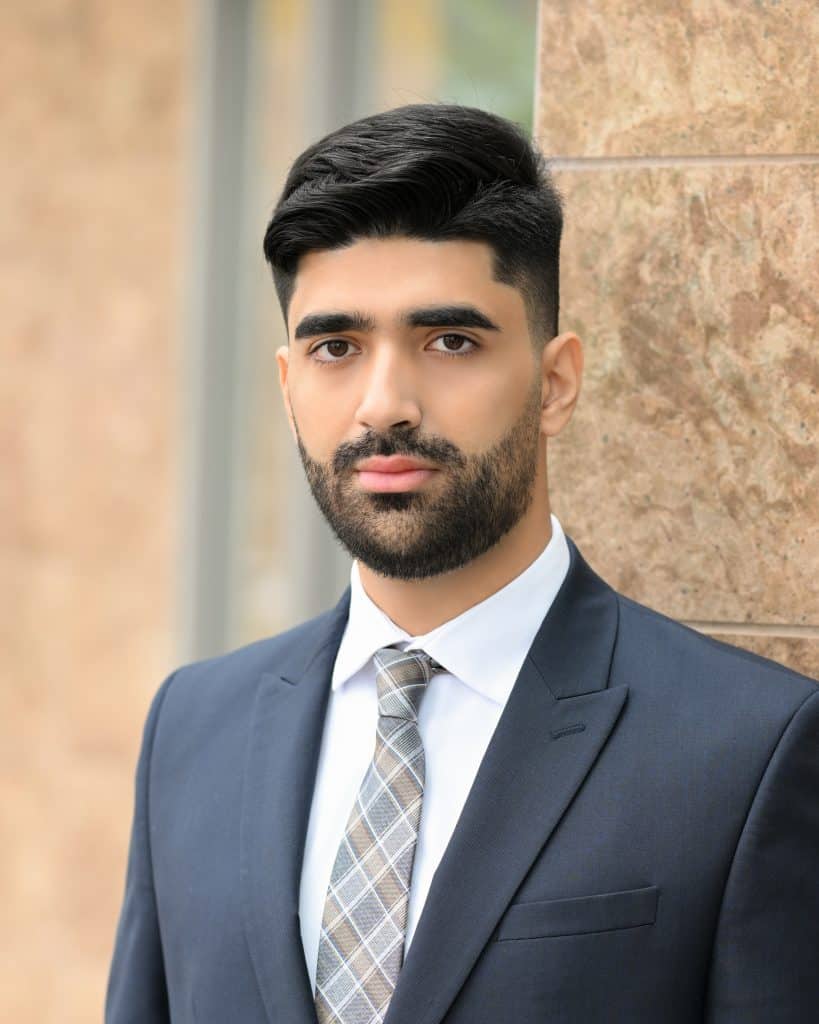 Amir can assist you with all your litigation needs, including:
Residential or commercial real estate litigation;
Corporate and shareholder litigation;
Family litigation, divorce, and family law agreements;
Negligence claims against professionals;
Malpractice claims against medical practitioners and lawyers;
Commercial lease disputes;
Contract litigation;
Estate litigation; and
Proceedings before administrative tribunals.
In his business law practice, Amir assists clients with incorporating their businesses, purchases and sales of shares and assets, and drafting commercial or employment contracts.
Prior to becoming a lawyer, he studied Psychology and Law at the University of British Columbia, obtaining the Dean's List distinction on three separate occasions and receiving a Major Entrance Scholarship upon admittance to Peter A. Allard School of Law. During his studies, he worked with the Law Students' Legal Advice Program ("LSLAP") as a clinician, clinic head, and board member. During his time at LSLAP, Amir represented clients on criminal files, at the Small Claims Court, and at the Immigration Appeal Division. Amir was also a member of the International Justice and Human Rights Clinic, where he worked with the Canadian member of the United Nations Human Rights Committee on the Committee's general comment on the freedom of assembly and attended the Committee's spring sitting in Geneva in March 2020.
In his free time, Amir enjoys sailing, reading fiction, and writing articles for publication on Pax Law's blog.
If you are in a dispute and need a civil litigation lawyer or a family lawyer, or if you need a lawyer for your business law matters, reach out to Pax Law today to schedule a consultation with Amir.
Education
Juris Doctor, University of British Columbia
Bachelor of Psychology, University of British Columbia
Languages
Memberships
The Law Society of British Columbia
Trial Lawyers Association of British Columbia
Contact
Office: +1-604-767-9529
Fax: +1-604-971-5152
ghorbani@paxlaw.ca
Paralegal
Michelle Thibodeau – Senior Litigation Paralegal
thibodeau@paxlaw.ca